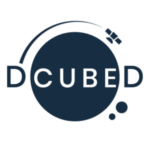 DCUBED and Solestial announce plans for new solar array product to make power in space more affordable 
DCUBED and Solestial announce new solar array product development with the potential to drastically cut the cost of power in space

 

Product paves the way for power-hungry satellite use cases that are not possible with the current solutions on the market

 

In-orbit demonstration planned for 2024

 

Following product launch next year, 1kW solar array product due in 2025 and 10kW version in 2026

 
MUNICH & TEMPE, Ariz., November 14, 2023: DCUBED, the German NewSpace hardware manufacturer, and Solestial, the U.S. solar energy company for space, have today announced a new solar array product designed to make space more affordable. 
The new product, a scaled demonstration of which will be on show at this week's SpaceTechExpo trade show in Bremen, will marry the specialist technologies of both companies, using DCUBED's in-space manufactured back structure and Solestial's thin and flexible silicon solar blanket. The back structure element, essentially the support structure for the solar array, will be built in-space when deployed.  
Given the high-power consumption of smaller satellites that are now forming the vast bulk of communication constellations, the new deployable smallsat solar array will make an invaluable contribution to reducing mission costs, by reducing both material costs and mass. The companies estimate that those savings could be as much as ten times—one order of magnitude—cheaper than existing solutions. 
DCUBED and Solestial will perform an in-orbit demonstration of the solar array in the second half of next year, with a 1kW solar array product ready in 2025 and a 10kW version available in 2026. 
Thomas Sinn, the CEO of DCUBED, commented "I am excited that we will be working with Solestial on a product that promises, in just the next couple of years, to revolutionize power consumption for smallsats. Our planned solar array will drastically reduce the cost of powering orbital transport vehicles, in-orbit servicing missions and the thousands of small satellites that form constellations. Our space heritage in manufacturing and Solestial's unique approach to ultrathin solar blankets means a best of both worlds approach to satisfying the power needs of the thousands of satellites that will be launched in the next few years." 
"We are thrilled to collaborate with DCUBED on this exciting project," said Stan Herasimenka, Solestial Co-Founder and CEO. "Our silicon solar blankets provide a unique combination of affordability, flexibility, low specific mass and degradation rate that is unsurpassed in the marketplace. DCUBED has been an excellent partner, and we are eager to demonstrate the capabilities of both companies' technology." 
The two companies, who are currently finalizing contractual arrangements, have already worked together to build a solar panel for a smallsat project that is scheduled to fly in early 2024. 
Following the debut of the planned product at the SpaceTechExpo conference, both DCUBED and Solestial will begin discussions to identify early adopters and pilot customers.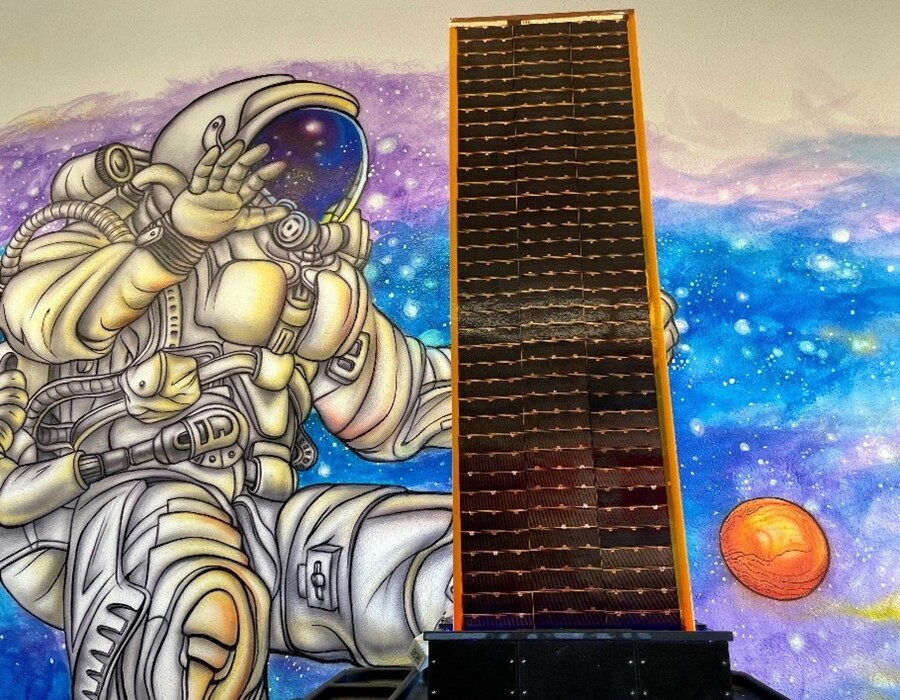 About DCUBED 
DCUBED, a NewSpace company based in Munich, Germany, makes space missions accessible by developing durable and affordable release actuators, solar arrays and deployables. Through the use of patented shape-memory technology and proprietary origami structures, DCUBED's products are superior in terms of cost, mass and volume, while exhibiting increased reliability, durability and reusability. 
Serving a global customer base in 17 countries across 4 continents, DCUBED offers immediate product availability due to its European supply chain and is ready to also help you to realize cheaper and more frequent space missions. 
Doing truly big things in space, DCUBED is at the forefront of In-Space Manufacturing, by developing technologies to manufacture large structures directly in space, the first product released is an In-Space Manufactured Solar Array. 
About Solestial 
Solestial, Inc. ("Solestial") is the solar energy company for space. Solestial's breakthrough technology is a silicon solar cell engineered for space to self-cure radiation damage under sunlight at a normal operating temperature of 80°C. Solestial solar cells are packaged in an ultrathin, flexible, low-mass solar blanket engineered to withstand up to 10 years in LEO. Solestial solar blankets can be produced using automated machines resulting in costs 90% lower than incumbent technologies. Solestial targets 2025 for the launch of a manufacturing facility capable of producing 10 MW/year of solar blankets. From today's satellite constellations and research projects to tomorrow's lunar settlements and services in space, Solestial's innovative technology represents a paradigm shift for space solar; an affordable, durable, scalable solution to power the new space economy. Solestial is a US company manufacturing cells and blankets in Tempe, Arizona. To learn more, visit our website or follow us on social media. 
\Press Contact 
Paul Cornwell 
B2P Communications Consulting 
+49 152 02 45 35 67 
pcornwell@b2p-communications.com